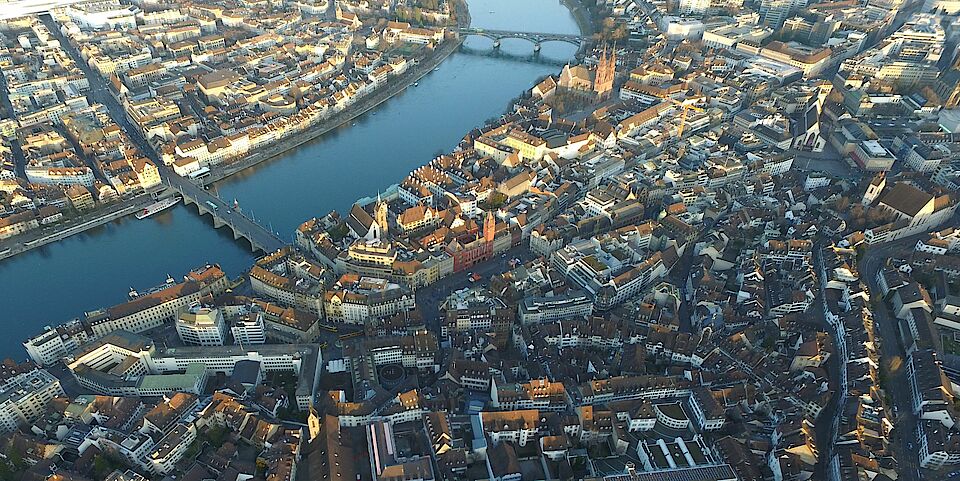 Libraries in the Basel Library Network
The Library Network Basel includes all departmental libraries of the University of Basel, as well as other academic libraries in north-western Switzerland. These are libraries of the Canton of Basel-Stadt, the University of Applied Sciences and Arts Northwestern Switzerland and the University Hospital Basel as well as some private, university-related libraries. The media of the affiliated libraries can be searched for via the swisscovery search portal.
List of Libraries in the Basel Library Network
GGG Stadtbibliothek Basel
The GGG Stadtbibliotheken Basel consists of eight general public libraries, comprising the Bibliothek Zentrum (main public library), six branch libraries, the Gemeindebibliothek Pratteln, the UKBB-Kinderbibliothek and the Leseförderung Kleinhüningen.
Kantonsbibliothek Baselland
The Kantonsbibliothek Baselland in Liestal provides literature for the Canton of Basel-Landschaft. They collect texts, audio- and photographic material about the Canton of Basel-Landschaft and the Basel region, as well as books by authors from the canton.
State archives